Wednesday, May 18 –

Car

na

val

! Week Celebration Begins
Dance & Costume Competitions & Parades
May 18 – Wednesday
May 18 – Wednesday
Coronation of All Cozumel Carnaval 2022 Royalty
Parque Quintana Roo
FREE – Open to the Public
7:30 pm
Carnaval Ballet 2022 Performance
Farewell to King & Queen and all of the Carnaval Royalty of 2020
Opening Ceremonies & Coronation of all Carnaval Royalty for 2022
Dancing Afterward with Symphonic Band of Cozumel
May 19 – Thursday
Comparsa Dance Contests – All Day
Parque Quintana Roo
At Door Ticket Purchase Required
5:00 pm – Dance Comparsa Competitions – Infants, Kinder and Grade School
May 20 – Friday
More Costume & Comparsa Dance Contests – All Day & Night 

Parque Quintana Roo
At Door Ticket Purchase Required
Infant, Children & Pet Costume & Float Competitions
10:00 am – Children's & Infants & Pets Costume Competitions
Parque Quintana Roo
Advance & At Door Ticket Purchase Required
Young Adult & Open Category Dance Competitions
9:00 pm – Music, General Access & Seating Begins
10:00 pm – Carnaval Ballet 2022 Performance
10:15 pm – Introduction of Carnaval 2022 Host Mr. Spectacular Fernando Ferraez
10:30 pm – Carnaval 2022 Emperor's Dance Presentation
11:00 pm – Young Adult Dance Groups Competition Begins
12:00 am – Open Category Dance Competition Begins
1:00 am – Judges Decisions and Open Tropical Dancing 
May 21 – Saturday 
6:00 pm – First General (Open) Parade
Parque Andres Quintana Roo
9:00 pm – Free to Public Band & Dancing
Parque Quintana Roo
Advance Ticket Purchase Required
Adult Open Masquerade Costume Contest & Grand Masquerade Dance
9:00 pm – Music, General Access, Seating 10:00 pm – Carnaval Ballet 2022 Performance
10:15 pm – Introduction of Carnaval 2022 Host Mr. Spectacular Fernando Ferraez
10:30 pm – DIF's Special King & Queen Shows
11:00 pm – Costume Contests Begin: Individuals, Couples & Groups
12:30 am – Spectacular Concert & Dancing with Margarita – Goddess of Cumbia
May 22- SundayParque Andres Quintana Roo
9:00 am – Open Food Court, Dancing & Carnaval Vendors All Day & Night

Ave. Raphael Melgar
6:00 pm – Second General (Open) Parade

Parque Quintana Roo
Advance Ticket Purchase Required
Tropical Evening Concert & "Wacax Che" Contest
10:00 pm – Competition of Toritos "Wacax-Che" Begins
11:00 pm – Carnaval Ballet 2022 Performance
11:15 pm – Introduction of Carnaval 2022 Host Mr. Spectacular Fernando Ferraez
11:00 pm – Big Dance Concert featuring YURI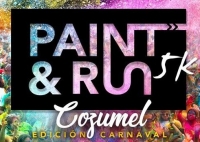 May 23 – Monday
Parque Andres Quintana Roo
9:00 am – Open Food Court, Dancing & Carnaval Vendors All Day & Night
Benito Juarez Park Downtown
1:00 pm – Ceviche Festival
4:00 pm – The Paint & Run 5K 2022 Begins at Flagpole on Melgar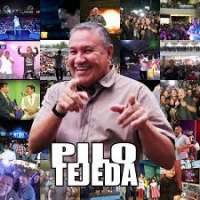 Parque Quintana Roo
Advance Ticket Purchase Required
10:00 pm – Carnaval Ballet 2022 Performance
10:15 pm – Introduction of Carnaval 2022 Host Mr. Spectacular Fernando Ferraez
11:30 pm – Big Dance Concert featuring Pilo Tejeda & Banda Blanca
NOTE: For 2022 NO General Parade Scheduled for Monday night!    HOWEVER in 2011 there was a parade this night when Saturday night rained out!
May 24 – FAT Tuesday
Parque Andres Quintana Roo
9:00 am – – Open Food Court, Dancing & Carnaval Vendors All Day & Night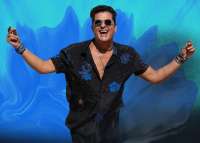 Ave. Raphael Melgar
6:00 pm – Third & Final General (Open) Parade
Parque Andres Quintana Roo
10:00 pm – FREE to Public
Cozumel Carnaval 2022 Closing Show
Grand Finale Concert & Dancing featuring Carlos Vives
May 25 – Wednesday
Parque Andres Quintana Roo
FREE – Open to the Public
Awards Ceremony and the Burning of "Juan Carnaval" of Carnaval 2022
7:00 pm – Host Mr. Spectacular Fernando Ferraez begins Awards Ceremony & Closing

The ritual of burning Juan Carnaval brings to a close all the activities of the week and life returns to normal until next year!!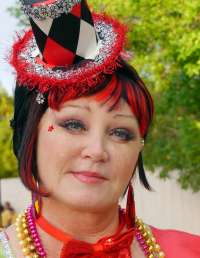 As you can see, there is a lot going on during Carnaval!!!
Plan to join in as many of the festivities as you can and become a
"Cozumel Carnavalero"!!!
Again, don't hesitate to email or call should you have questions about events!!
questions@cozumelinsider.com
Sherri Davis
Co-ordinator American Community Fundraising
Cozumel Carnaval Committee 2000-2006
Owner, Cozumelinsider.com
IslaMar Vacation Villas
PalMar Snorkel Beach Club
Patas & Alas Butterfly Sanctuary
MX Phone/Fax: 011-52-987-869-0504
USA TOLL FREE 866-732-8375